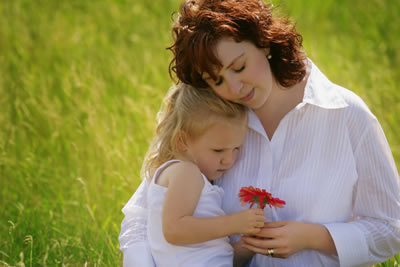 This Sunday is Mother's Day, and I for one am very glad that it is a nationally recognized celebration (and I don't care if the card companies did create it just to sell more cards!) It sure is nice to have a day that recognizes moms and I certainly can say that I am looking forward to the brunch, flowers and pampering that will be coming my way. It also occurred to me that here at our office, between the three of us (Marlene, Nicole and I) we have been responsible for the nurturing of a total of 10 kids! Whew, that's a lot of "mothering" experience contained in one small 350 square foot office!
So that got me thinking … We are often asked about our background and qualifications to work these short sale files. And although we can claim various real estate related work experiences, I would have to say our roles as mothers have been our best training ground!
For example, don't moms usually possess these types of traits (and wouldn't they be useful when working a short sale file?):
Compassion for life's bumps & bruises
Hope in finding a solution for the problems you face
Honesty as to what your options are, both good and bad
Organization to help things runs smoothly & efficiently
Attention to detail to be sure nothing falls through the cracks
Good communication & listening skills
Sternness when the situation calls for it
And yes, even Nagging to make sure get things get done!
The other evening we attended a networking event with one of our agents. It was great to mingle and meet all of his business associates, and he introduced us to his colleagues as his short sale team. The humorous thing about this was we found out that up to this point he had been taking credit for all his short sale successes without mentioning us! We all had a great laugh about being his "invisible" team and joked how behind all great men there is usually a good woman (or two or three).
So of course, isn't it just like "mom" to give silent support and be proud when their kids achieve success? Must be! because we are very proud that we can provide that kind of support for the agents we work with!